Ultimate Detox Challenge (UDC)5 Days Program
Join our Ultimate Detox Challenge! We've put together a 5 days Detox Meal Plan that helps your body get rid of toxins the natural way.
5 Days Detox Plan By Varsha Anthony
A 5 day detox meal plan is designed to help your body purge itself of toxins. During the 5 days, you will eat plenty of healthy, whole foods and drink plenty of water. This will help your body to flush out toxins and get rid of harmful chemicals.
Find 5 days period when you're able to follow the detox meal plan.Follow the gentle detox meal plan each day, and enjoy the benefits.
And here's some great news: This 5-day detox will not leave you hungry, tired, or grumpy! The meal plan includes three meals a day plus snacks. So don't worry & enjoy.
What foods are included in the Detox Meal Plan?
Your 5-day meal plan is filled with whole, unprocessed foods that are rich in antioxidants, vitamins, and minerals. Here are some of the featured ingredients and their benefits for your body:
What foods are not included in the Detox Meal Plan?
As provided to you, this meal plan is free of the following:
Pranayama which you can practice just for 10 mins daily, which helps you to detoxify your body & increase your 10x productivity.
Here's What You'll Gain by taking this challenge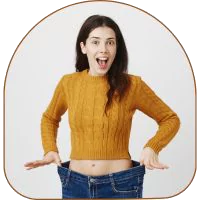 Reduce min 1 kg in just 5 days,so you will overcome with your stuck weight issues.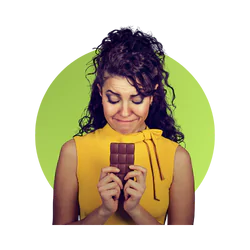 Take charge of your cravings completely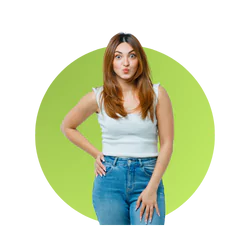 Clears the skin and feeling refreshed.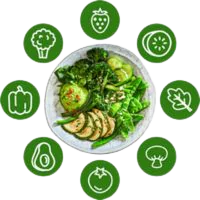 Follow a highly Nutritious, easy & most sustainble Diet plan
Enjoy more Stamina & energy throughout the day.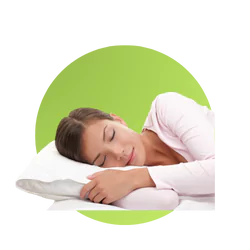 Get more deeper & peaceful sleep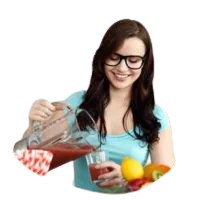 You will feel whole day Fresh.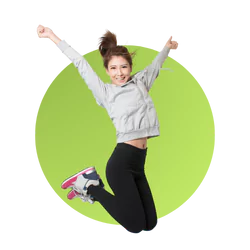 Experience 10x Productivity in whole days activities.
How To Successfully Complete A Detox
Please remember that this detox is designed to be gentle! Be patient and kind with yourself and don't go to extremes with your meal plan. Here are a few tips for your comfort and success:
WHO IS THIS DESIGNED FOR?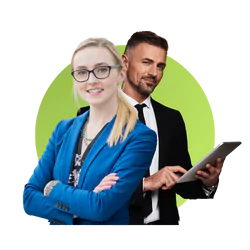 For Working Professionals
If you're always busy and can't spare time for your health, this workshop is perfect for you. In just five days, by making small changes to your daily habits, you can change your life!
For Students Seeking Enhanced Concentration
If you're a student with a drive for self-improvement and personal growth, and you're aiming to attain unwavering focus and high energy levels to accomplish your goals, this challenge is designed with you in mind!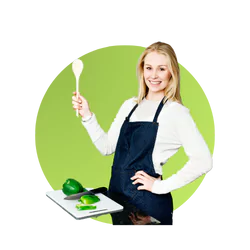 For Homemakers
Constantly looking after others family members, but neglecting your own well-being? It's time to prioritize yourself, ensuring you can provide even better support for your family.
For Parents
Uncertain about how to instill healthy habits in your children? This challenge will teach you the straightforward secrets to enhance the well-being of your entire family.
WHO THIS PROGRAM IS NOT FOR?
The meal plan adopted in this challenge may not meet the needs of…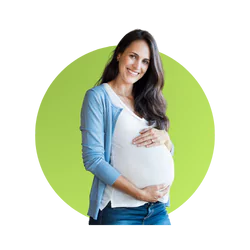 Pregnant or Breastfeeding Mothers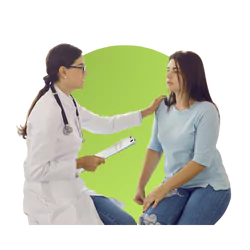 People With Serious Health Issues
Children Below Age 14
Elderly Citizens Above Age 60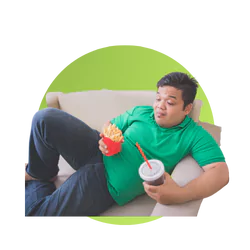 Those Not Serious About Their Health
1051+ people have already completed the Ultimate Detox Challenge
"I had been struggling with constipation and bloating for years, but after completing the 5 Days Detox Program, I finally found relief. I feel lighter, more energetic, and my digestive issues have significantly improved. This program was a game-changer for me!"
"I've been trying to shed those stubborn pounds for a while, but they just wouldn't budge. The 5 Days Detox Program not only helped me lose weight but also made me feel more in control of my body. No more feeling stuck in my weight loss journey!"
"I can't thank you enough for this amazing Detox Program. It has truly transformed my life. My chronic constipation issues are gone, and I no longer suffer from gas and bloating. Plus, I lost a few pounds in the process. I feel healthier and happier."
"I couldn't believe how effective this program was at reducing my acidity and gas issues. It's like a weight lifted off my stomach. I'm so grateful for the 5 Days Detox Program."
"I had been suffering from digestive discomfort for ages. This program was a revelation. I now enjoy a more comfortable and regular bowel movement. No more bloating, and the constant acidity is a thing of the past. Highly recommended!"
"Can't express how grateful I am for the Detox Program! I'm a 24-year-old girl, and after completing the 5-day program, I feel incredibly light and rejuvenated. It's like a weight has been lifted off my shoulders. Not only that, but I slept like a baby throughout the program, and my energy levels have soared. This program has truly awesome for me. Thank you!"
Frequently asked questions
Take your first step towards Healthy life