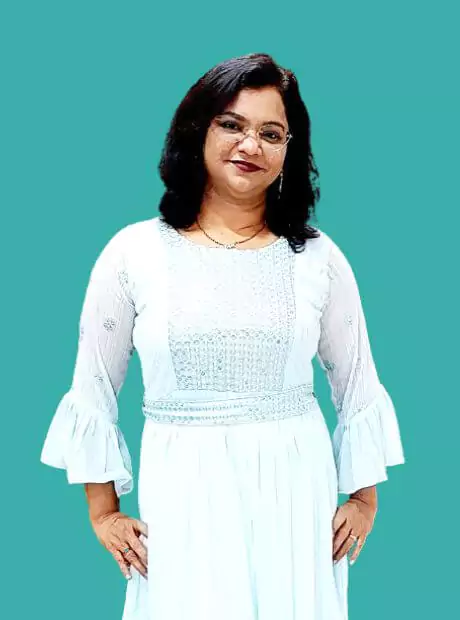 Experience the thrill of losing weight with Simple, Life-Changing and Natural way!
Goodbye to boring Diets and Embrace an Enjoyable Eating Experience. With Simple, Quick, and Nourishing Recipes Every Day, Achieving Your Ideal Weight has Never Been Happier!
Join our Ultimate Detox Challenge! We've put together a 5 days Detox Meal Plan that helps your body get rid of toxins the natural way.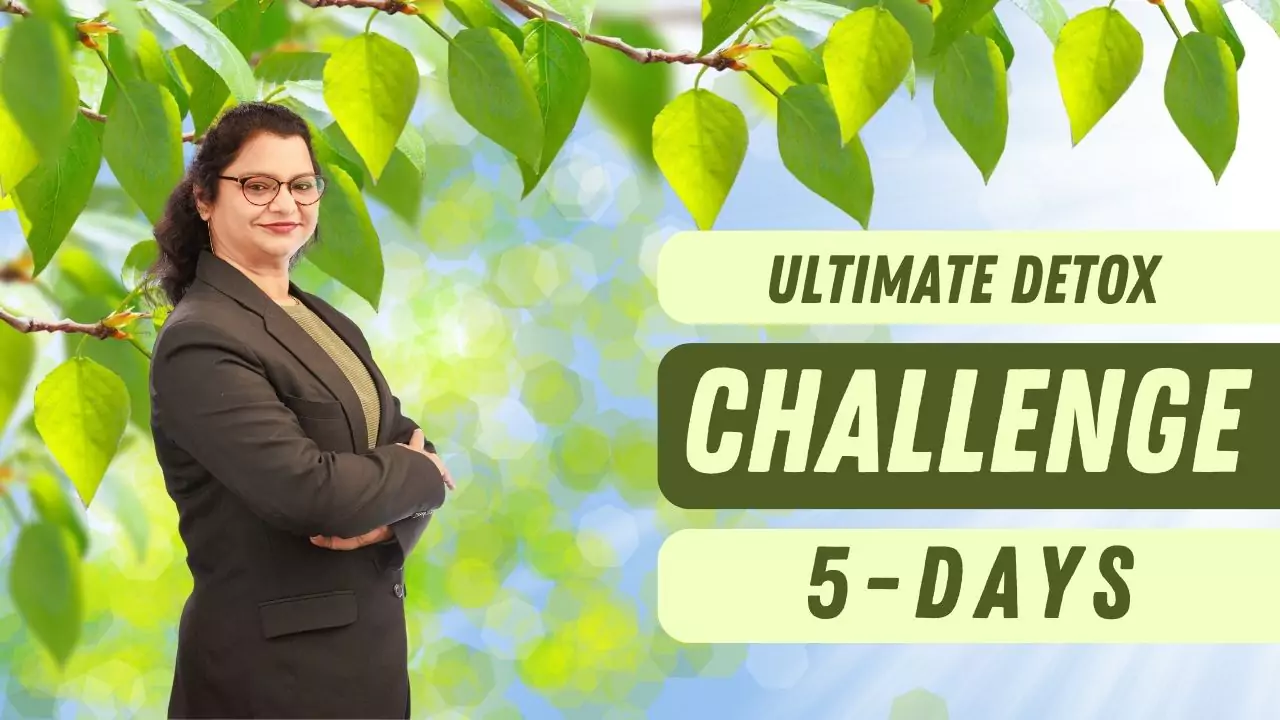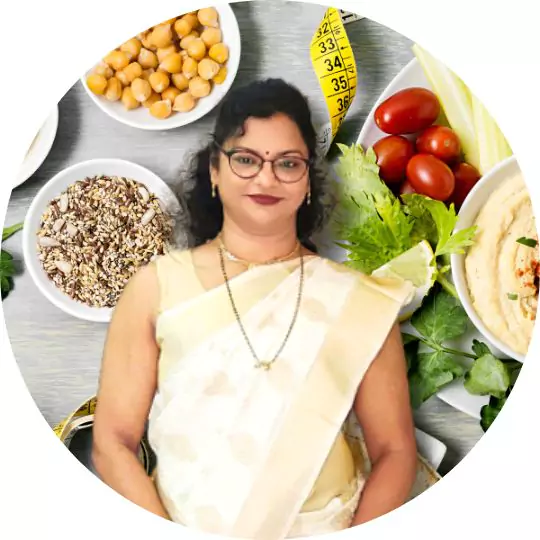 A Yoga Siromani, Certified Personal Trainer, Weight Loss Coach, Entrepreneur, Home Chef, and founder of Looks Fitness & Wellness Centre (since 2001) and VibrantVarsha (YouTube Channel).
My aim is to help you stay fit & healthy for life.
In my 22 years of experience, I've supported countless women on their weight loss journeys, developing a diet plan that consistently delivers remarkable results. Whether you're facing Thyroid issues, PCOD, PCOS, or experiencing Menopause, my meticulously crafted approach will help you shed weight and undergo a transformative change in your body.
The combination of a balanced diet and yoga is truly magical, offering a pathway to a healthy and stress-free life.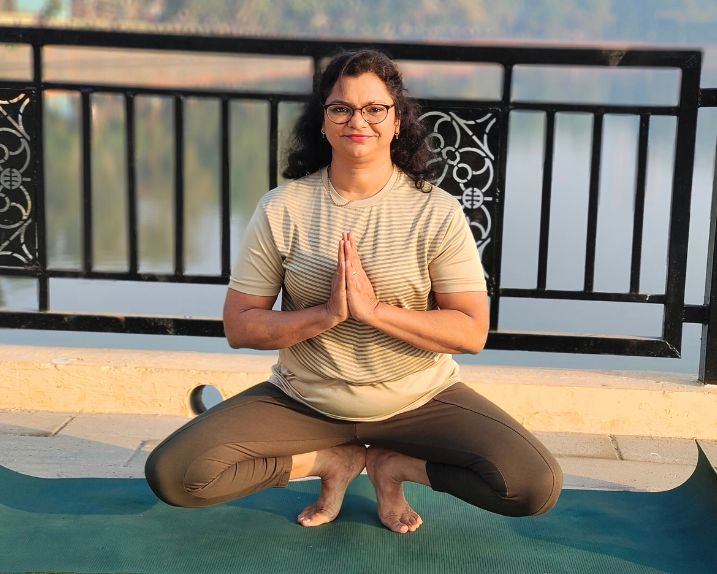 Join me for just 40 minutes of daily yoga and witness the incredible transformation of improved flexibility, enhanced stretchability, visible inch loss, a minimum weight loss of 200 grams per session, and a refreshing feeling that lasts throughout the day.
Calculate Your BMI to understand your health better
Your Body Mass Index plays a crucial role in determining your physical health and nutritional requirements. Use our BMI calculator to get your current score
See what our clients are raving about! Dive into heartwarming testimonials and learn how our Healthy Living, Nutrition, and Weight Loss programs have positively impacted their lives. Get inspired and become a part of our thriving community for a healthier, happier you!
This program is absolutely amazing! It has boosted my confidence and not only transformed my body but also positively shaped my life. I'm so grateful for the incredible impact it's had on me.
I'm in awe of this program! It's not just about physical changes; it's a powerful life-shaper. I feel like a new person with boosted confidence, and I owe it all to this awesome program.
I have joined Varsha ma'am from March From then I regularly followed her yoga And diet Reduced 10 kg my may 9th I was 87 I shut down my weight to 77 kg & I used to use 50 mcg medicine for thyroid now I dose was reduced to 37.5 mcg Am really grateful for u ma'am will wanted to reduce to 10 kg and convince hopefully I will definitely reduce.
Wow! Simply wow! With this Program, My Thyroid is almost reversed. This program is the ultimate confidence-boosting, body-sculpting, life-shaping magic! It's like I've been given a fresh start, and I can't thank them enough for this awesome experience.
A Total Game-Changer! I'm in awe of this program! Not just reduced 10 kgs but my heel pain, knee pain almost gone. For last 8 years , I was struggling for weight loss, followed many diets, but in vain. But this Program, it's a powerful life-shaper. I feel like a new person with boosted confidence, and I owe it all to this awesome program!
Life-Changing Results! I can't believe the impact this awesome program has had on me. My confidence has soared, and I've never felt this good about my body. It's more than just fitness—it's a life-shaping experience.
Welcome to our world of Healthy Living! Explore expert tips on Nutrition, Weight Loss, and Wellness, and embark on a journey towards a happier, healthier you!
Transport your taste buds to the vibrant landscapes of Italy with the delightful Italian style tomato and cucumber salad. This
Read More »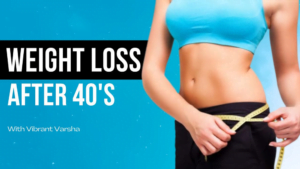 Losing weight can be a challenge at any age, but it becomes particularly tricky as we enter our 40s
Read More »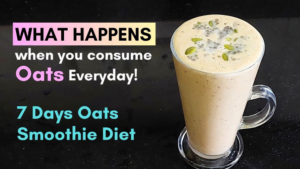 Are you tired of restrictive diets and tasteless weight loss meals? Look no further! Oats smoothies are the perfect
Read More »
It's Time to Eat Good & Feel Good!
Get ready to enjoy delicious meals that not only taste great but also make you feel fantastic! Treat yourself to a healthier lifestyle and experience the joy of eating well and feeling amazing!
Contact Me for Any Questions
101, Hanuman Prasadik, 1st Floor, Shivaji Chowk, Kalyan (W), Pin: 421301