Effectively manage your thyroid disorder while achieving weight loss goals
Join over 1500 Vibrant Varsha users who have successfully achieved their weight loss goals while effectively managing their thyroid disorders.
Know Your Symptoms Better
Discover a better understanding of your symptoms, Thyroid dysfunction can lead to these symptoms due to its impact on metabolism, hormone regulation, and overall body function.
The Vibrant Varsha's Solution
The answer lies in your Metabolism
Optimal nutrition, sufficient iodine levels, regular exercise, proper hydration, consistent sleep patterns, and mindful portion control play crucial roles in managing thyroid disorders effectively. Adopting a holistic approach is essential to address this condition comprehensively.
In Vibrant Varsha, we have successfully assisted over 1500 Thyroid patients in alleviating their symptoms through high-performance programs that combine Ayurveda, targeted lifestyle adjustments, and personalized nutrition. Experience the transformative power of our Hyperthyroidism and Hypothyroidism programs.
Discover a comprehensive weight loss solution for Thyroid disorders
Step 1
Booking a consultation
Share your medical details and health goals with your dedicated coach
Step 2Customizing your plan
Get a personalized diet, exercise and lifestyle plan to accelerate your metabolism based on the initial assessments.
Embark on the journey to reverse your Thyroid disorder.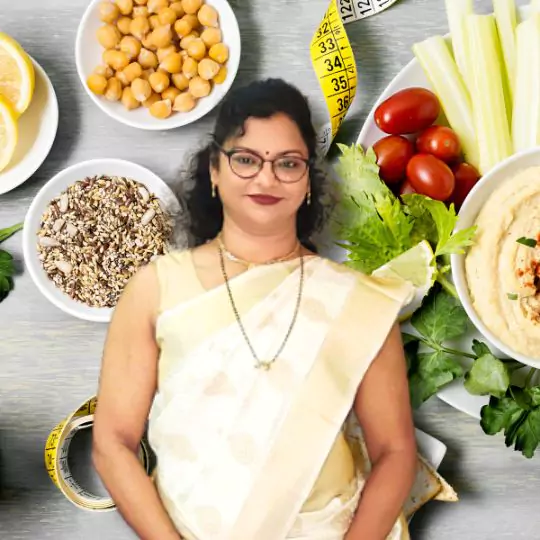 Take your first step towards Healthy life